What is A.R.T.®?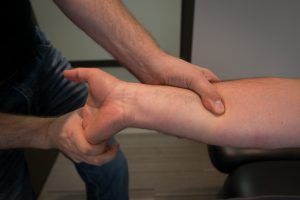 A.R.T.® is a technique which focuses on soft-tissue movement using palpation/hands-on diagnosis. It is considered a state of the art soft tissue system due to its extreme specificity in the treatment of problems with muscles, tendons, ligaments, fascia and nerves.
Whiplash, headaches, back/spinaActive Release Technique Forearm Flexorsl pain, carpal tunnel syndrome, shin splints, rotator cuff/shoulder pain, sciatica, plantar fasciitis, knee problems, and golfer's elbow are a small example of the conditions treatable to resolution both quickly and permanently with A.R.T.®.
There is one very important commonality to note in the majority of these types of condition: they are most often a result of repetitively overused muscles.